Setting off on your own Wisdom Path entails discovering what you've come here to experience (your soul's agenda), what tools you have to work with (your gifts and your challenges), and what choices are best during your life's unfolding energy patterns. Understanding of the nature of the game of life (metaphysical philosophy) is also helpful in finding happiness within your karmic situation.
Judi offers consultations that are tailored to answer your questions and provide such guidance by using a combination of divinatory systems and other methods that reflect her strongest counseling abilities, primarily through astrology, channeling, Tarot, and the I Ching.
CHOOSE ONE OR MORE OF THE FOLLOWING TYPES OF CONSULTATIONS, CALL JUDI AT (302) 697-3630 OR EMAIL JUDI FOR MORE INFORMATION AND TO DISCUSS FEES & OPTIONS.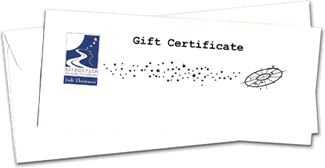 "Thanks so much for your reading and the loving time and energy that you always put in.  It's very much appreciated.  I have saved your tapes of our last readings throughout the year, and I sometimes like to pop them in and listen to their progression and wisdom and advice they offer."
- Sandra Correa, Designer & Art Director, Vertigo Design Studios
GIFT CERTIFICATES AVAILABLE


CONSULTATIONS
Astrological readings offer best results when based upon DATE OF BIRTH, CITY OF BIRTH, and TIME OF BIRTH (the latter can be gotten from your birth town's Bureau of Vital Statistics)
How to set up a Consultation - Quick and easy to do!
Decide which kind of reading you would like (or you can call or email Judi to discuss the different options - options include type of consultation, and also the choice of pre-taped reading, in-person reading, or real-time phone reading).

Look up your accurate birth data (date, time, place).

Call to set up an appointment time.

Arrange payment online or by phone/mail. In case of real-time phone reading, you will call Judi at time of scheduled appointment, then the dialogue will be recorded and mailed to you.
A channeled message from the Brotherhood of Light Workers (Judi's spirit guides) can be requested during any reading -- (but if during initial consultation, extra time @ hourly rate must be added).
Every session holds: Full ASTROLOGICAL INTERPRETATION, plus PSYCHIC GUIDANCE using TAROT AND ASTRO-DICE. In addition, during the session, at no extra charge repeat-clients can have the option of A CHANNELED MESSAGE FROM THE BROTHERHOOD OF LIGHT WORKERS (Judi's guides) targeted specifically to your own personal spiritual needs.
Consultations for Tough Times...
DISCOVER THE RIGHT MOVES TO MAKE IN YOUR CAREER, LOVE LIFE, AND HEALTH

TAKE ACTIONS THAT WILL HELP YOU GET THROUGH THESE TOUGH TIMES AND COME OUT ON TOP!

*Know when to take action, and when to hold off  

*Find Joy and Success by handling relationships well and weighing choises  wisely 

*Improve creative efforts, financial investments, and career decisions!

*Become the BEST you!
CONSULTATIONS BY APPOINTMENT ONLY
For more information: Judi@WisdomPath.com or
(302) 697-3630
 ~~~
GIFT CERTIFICATES AVAILABLE
for any occasion
I Ching (Chinese coin method)
Psychometry (photo or object impressions)
Aura healing (sensing energy field around body, then cleansing vibrations)

Healing consultations that combine horoscope (astrology), Tarot cards, and AstrolDice to delve deeply into the souls' agenda, clarifying choices.
Relationships
Practical situations such as business, health, etc.
Spiritual guidance
Channeler of special messages via The Brotherhood of Light Workers; also can sense and heal auras.
I Ching Oracle - Using Chinese coin method of prediction to get answers to specific life-altering questions.


For Inquiries & Fee for Services, Contact Judi


Hourly Session:
Full ASTROLOGICAL INTERPRETATION,
plus PSYCHIC GUIDANCE using TAROT & ASTRODICE

The most common type of reading; lasts one hour; gives most complete view of soul agenda, karmic choices, and upcoming expectations; opportunity to ask 1-2 questions and receive spiritual guidance.

Single Query:
I CHING plus ASTROLOGY, TAROT & ASTRODICE
For important life choices or key dilemmas. The special question is approached using four different methods, resulting in accuracy as well as alarger overview to the issue at hand.

Natal:
The right choice to understand who you are, and what you have come here to experience in this life. The "tools in your toolbox."

Relationship:
Will a partnership last? What are its strengths? Its pitfalls? How can mutual understanding of merged energies improve harmony? Using 4 methods to analyze (Natal, Composite, Relationship, & Comparative), any partnerships potential is fully explored.

Electional: for optimal timing of an event
Getting married? Starting a new business venture? Investing? Initiating an enterprise? This is the special astrological device used for determining best timing.

CHANNELING
PERSONALIZED CHANNELED MESSAGE
Not available as stand-alone. Must be combined with initial hourly session (extended) or with follow-up sessions of astrology or Tarot. Channeled by Judi via her guides, The Brotherhood of Light Workers.


Channeling combined with ASTROLOGICAL SOLAR RETURN
(1 hour session)
A view of the year ahead using one astrological method, plus guidance from the Brotherhood. Results are best when used shortly following the regular hourly session.

"ASK JUDI" - a single question
Give your gender, date of birth.... A "quick" way to get information, or to answer a Yes/No question. Judi uses Tarot, AstroDice, also sometimes astrology, to receive psychic impressions and gain insights that give guidance to your important life issues.
---

"This is a Secure Site"